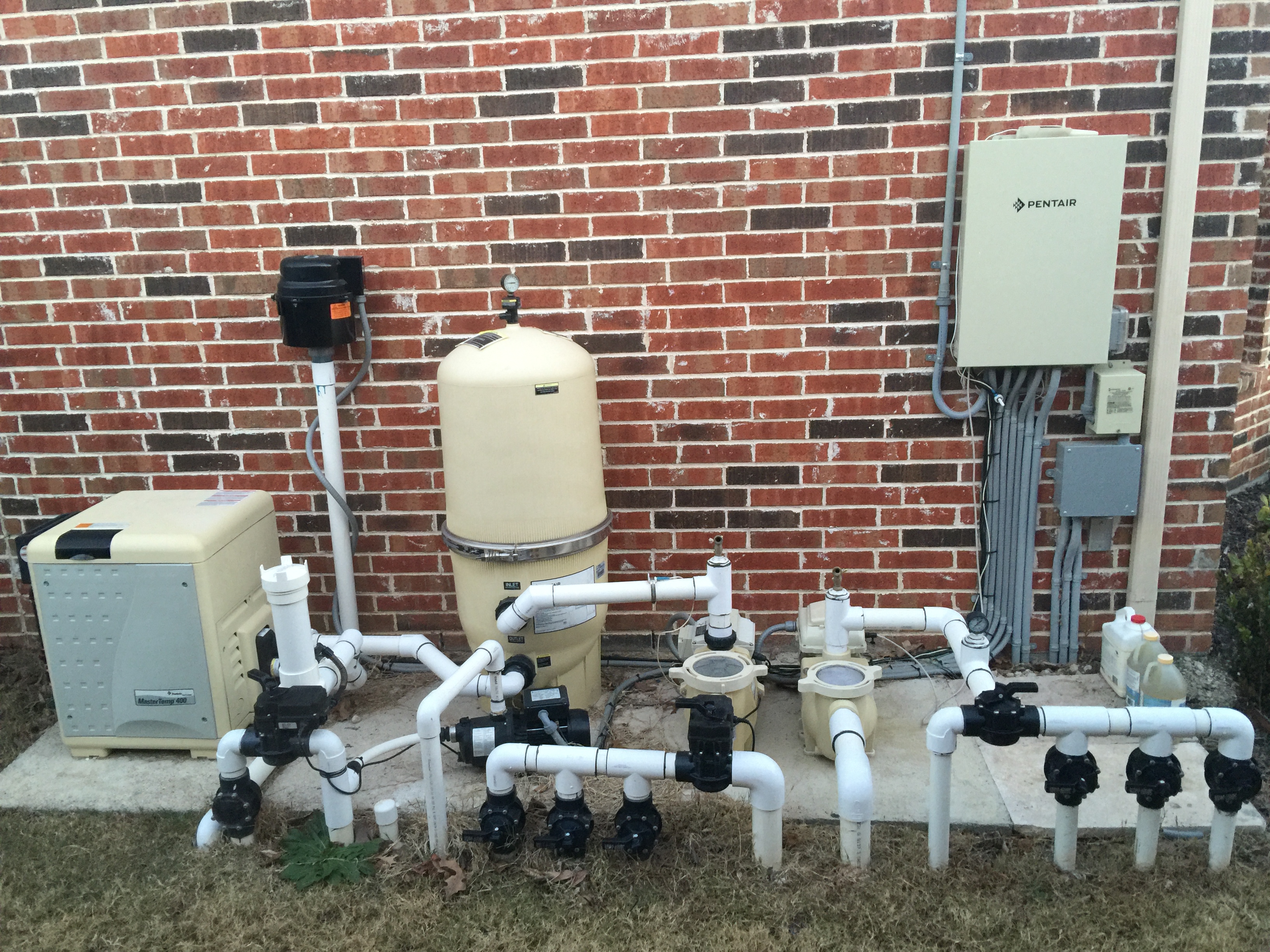 We offer full service pool repair. We can repair and/or replace all major brands of swimming pool equipment including pumps, motors, heaters, filters, pool cleaners, and automation systems.We use licensed electrical contractors for all of our on-site electrical work. TICL #593 
We do filter cleans, filter grid replacement, and total filter unit replacements. Call us for a complete review of your pool. Have our pool repair department inspect your freeze unit so you can get ready for the freeze before it arrives. We do check-ups, repair, and unit replacements.
* Please note that we DO NOT do leak detections at this time.